Easy Operation Unique streamline body design and top-setting control panel with the LCD display make the plotters much easier to operate while having the most beautiful look. In addition, the keyboard is more durable than the old ones and its brand-new auto-storing function allows it to work straight away after being switched on.
High Quality New micro-step arithmetic lets the plotters have high quality and smoother curve with high speed.
Adjustable As a result of different materials have different extensions, the actual size is a little different from the cutting size. However, 300/600/1300 have solved this problem very successfully by allowing operators to adjust parameters.
Independent Repeat All the NEW CENTURY series have 1Mb flash buffer and this enables the plotters to cut images or letters without any command from the computer.
High Precision 300/600/1350/1600 also have the unique Chaostec rotating knives which ensures utmost agility and precision. *The plotters also take the high precise spindles which can guarantee the precision again when cutting the long materials (e.g. this type is especially suitable for banner making in advertising).* What is more amazing, with a normal graphic pen, you can even check how finished jobs will turn out even before cutting.
Lighter weight High-quality aluminum alloy makes the plotters 20% lighter and the special disposal to the surface makes them fadeless for ten years.
High Durability *Dual-press sheet and dual cutter position plus half-cutting layering which is added to the original layering can cut vinyl and paper template in rag trade .*
Versatile Chaostec PLTDRAW software (Offered by Chaostec for free, Windows 98/NT/2000/XP compatible.) makes its CT series compatible with many HPGL software, such as AUTOCAD, CORELDRAW, which expands your graphics capabilities. Blade-offset values can be adjusted manually for optimum results for a wide range of vinyl and this ensures the precision of small characters.
Chaostec also offers some drivers for other plotting software, such as CASMATE PRO, ILLUSTRATOR etc. This allows the software to control the cutters directly.
Safety and Reliability Chaostec products have been approved by the Chinese safety, performance and environment testing. Moreover, they are awarded ISO9001 which ensures the high quality.
Inexpensive Price Chaostec always chase the high quality and the best services. However, "small profits but quick turnover " has always been Chaostec's tenet. Consequently, as our customers, you will always receive the best products with inexpensive prices and the best services.
 

Model

 

300-USB
600-USB
1350-USB
1600-USB

Mainboard

Numeral DC(direct current) Micro-step drive

Drive

Micro-step drive

Acceptable media widths
360MM
730MM
1350MM
1600MM
Max cutting widths
270MM
640MM
1250MM
1500MM

Max cutting speed (mm/s)

800MM/S

Max cutting thickness(mm)

1mm

Pressure of cutter (g)

0-

6

00(numeral adjustment)

Mechanical precision(mm)

0.025MM

Repeatable precision(mm)

<±0.1mm

Type of cutter

long longevity high-speed carbon alloy-steel cutter

Type of drawing pen

all types of

ø

14.4 water-paint,oil-paint,ball-paint,and poster drawing pen

Drawing instruction

PL/HT-GL(TM)

Interface

USB RS232 LPT

software
●
●
●
●
pen seat
●
●
●
●
knife seat
●
●
●
●
knife
3 pics
3 pics
3 pics
3 pics
Special nylon slipcover
●
●
●
●
stand
X
●
●
●

Power supply

AC110V~AC220

,

60HZ/50HZ

Power consumption

<120VA
<180VA

Operating environment

temperature:+5ºC-35ºC,relative temperature:30ºC-70ºC

Dimension(mm)

1010*230*280
1310*240*280
1610*240*280
1910*240*280

Weight(kg)

22kg
38kg
40kg
52kg

FOB Price(USD)

330
425
520
900

Exceed 50 pics

200
250
300
550
delivery time : about three weeks after we receive money.
Bank detail for Telegraphic Transfer
Company name : CHAOSTEC CO.,LTD.
Company address : No.141, Fongsong Rd., Fongshan City, Kaohsiung County 830, Taiwan (R.O.C.)
Bank name : Cosmos Bank, Taiwan A/C NO. at bank : 006-5601913-0-1
cutting plotter's application
billboard



car's art
paper model
reflective materials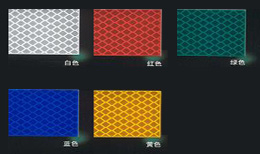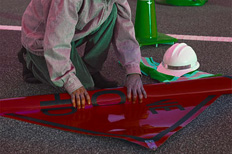 engraving glass
tattoo








temple
heat transfer foils
☆☆☆☆☆ Send Us Ur Message ☆☆☆☆☆